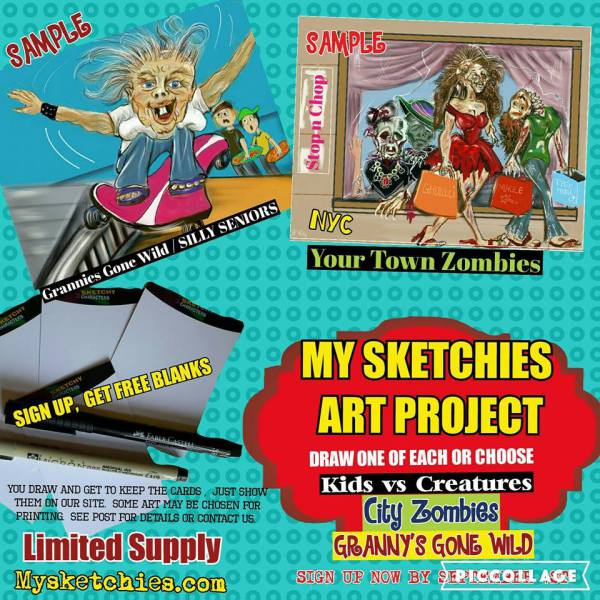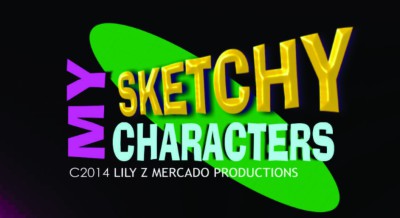 Hey Guys , Let's have fun. 

We are doing something different this year. We are asking our artist friends to draw pictures based on the following categories,  We prefer one of each category or you can choose what you want.  

Contact us and we will send you 5 cards.   The blanks are available for sale but in this case it will be given to you as part of this project.  You keep all the cards but you have to submit the art to us and post them on our page. 

Click here for Rules, & Instructions

Can't Draw, no problem.  We want your ideas.  If accepted you will get card concept/idea credit and artist compesation gifts

.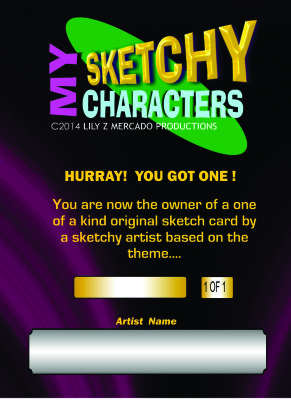 Info